Winners of the 2012/13 Competition at the prize giving at the House of Lords, 28th January 2014 Many thanks to all who attended and contributed to the success of this event.
North of England: Daniel Ely
Age at entry: 11
School: Kirton Primary School, Boston, Lincs
Teacher: Mrs Sharon Clarke
MP for the School: Mr Mark Simmonds MP
MP for the Winner: Mr. John Hayes MP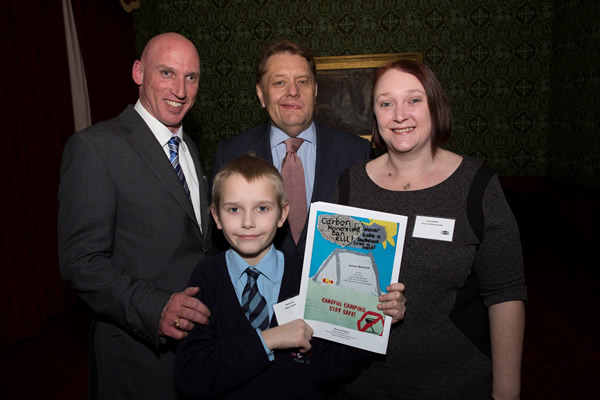 Scotland: Kirsty Braynion
Age at entry: 11
School: Our Lady & St Anne's Primary, Hamilton
Teacher: Mrs. Marie McIntyre
MP for the School: Mr Jim Hood, MP
MP for the Winner: Mr. Tim Greatrex MP
MSP for the School: Ms Cristina Mc Elvie, MSP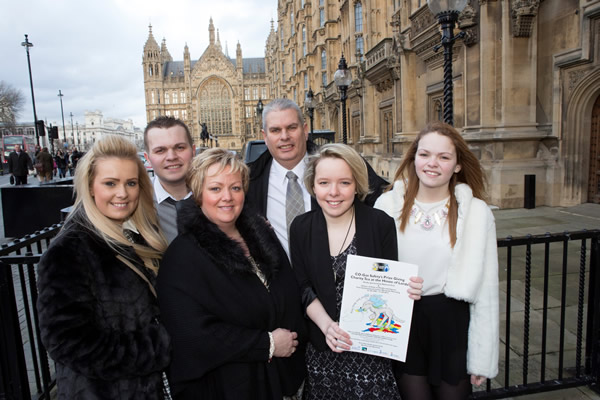 Heroes
1. Beverley Durber, Nurse, who saved  Veronica Freelove
Veronica attended a Lifestyle health check which included a CO test which was higher than it should have been for a non smoker. Beverley immediately told Veronica to have all her appliances checked. Veronica called the gas emergency service number and National Grid attended and an appliance was condemned.
2. Trish Hines midwife who saved Kate Newton.
Trish picked up an unusually high level of CO during a routine test of Kate.
Kate said, 'it is frightening to think what could have happened to us or to our baby if this hadn't been picked up by Trish when it was. She literally saved our family and we are so grateful to her.'
3. Lawrence Ball who saved Mr. Jim Whitehall
Jim said, 'I was told the flue was too short and I could have been poisoned by dangerous fumes. Jim quite possibly saved my life and my dog's life. It could easily have ended in tragedy.'
The Young Ambassadors
Denis Antor
Lily Coleman
Kourosh Shirazi