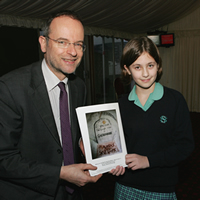 Pimlico Plumbers founder, Charlie Mullins, is urging others in the trade to follow his lead and back a national campaign aiming to raise awareness for the dangers of carbon monoxide (CO) poisoning.
The entrepreneur recently joined MPs, victims of the lethal gas and primary school pupils at a special reception held at the House of Lords, organised by independent, registered charity CO-Gas Safety.
The charity used the event to officially unveil 15 years of data collected on deaths and injuries sustained due to unintentional CO poisoning. According to the research, over the period 594 people have died as a result of the silent killer.