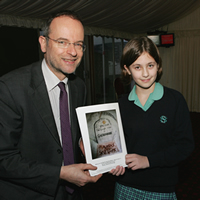 Pimlico Plumbers founder, Charlie Mullins, is urging others in the trade to follow his lead and back a national campaign aiming to raise awareness for the dangers of carbon monoxide (CO) poisoning.
The entrepreneur recently joined MPs, victims of the lethal gas and primary school pupils at a special reception held at the House of Lords, organised by independent, registered charity CO-Gas Safety.
The charity used the event to officially unveil 15 years of data collected on deaths and injuries sustained due to unintentional CO poisoning. According to the research, over the period 594 people have died as a result of the silent killer.
Key findings of the data reveal:
A total of 594 people in the UK have died as a result of CO poisoning between September 1, 1995 – August 31, 2010
260 people over the age of 60 have been killed
The north west, south Wales and the south east are the geographical areas with the most recorded deaths in the last 15 years
37% of deaths have been the result of CO caused by the burning of gas from the gas mains
31% of deaths have been the result of CO caused by burning of solid fuel
Almost 70% of deaths occurred in the home
3,973 near misses of whom 2,085* required hospital treatment (*of those 2085, 365 had lost consciousness)
CO poisoning can be emitted from faulty cooking and heating appliances powered by the burning of any carbon based fuel, such as gas, coal, oil, wood or petrol. It is undetectable by any human sense and can kill in minutes.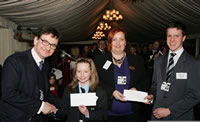 Gas installers are particularly at risk from the toxic gas. In late 2010, a Gas Safe registered installer, aged 22, died suddenly at a house in Macclesfield where he was installing central heating and is thought to have been a victim of CO poisoning, according to police reports.
Charlie said: "Carbon monoxide poisoning can kill in minutes, so it's something every installer should take very seriously. It's time that the whole industry backed this campaign to raise awareness and reaffirm with homeowners the importance of using registered installers.
"We are urging householders to have all heating appliances installed and regularly maintained by Gas Safe registered people and to have chimneys and flues regularly swept and checked. Ensuring there is adequate ventilation is vital and the purchase of a CO alarm to standard EN50291 is an extra safeguard."
Stephanie Trotter, OBE, president of CO-Gas Safety, said: "We are so glad to have Charlie's backing and are gaining in support from many registered gas installers. We are pushing for all registered gas installers to be equipped with Personal Alarm/Air Monitors (PAMs) and to carry and use flue gas analysers to test appliances for CO. The Gas Emergency Service has no equipment to do this and only Scotia Gas has PAMs. This is a deadly gas and it seems crazy not to do this."
She continued: "CO-Gas Safety has lobbied for many years for prime time television warnings about CO, like those used for fire and drink driving, as people who have been affected by CO poisoning tell us time and time again that they didn't even know what CO was, so how they could protect themselves?"