Emma Jackson-Phillips runs the Snowdonia Marathon in memory of her father, Fred Jackson
Emma Jackson-Phillips is running the Snowdonia Marathon on October 26th 2019 in memory of her father, Fred Jackson, who died from carbon monoxide on the 19th April 2008.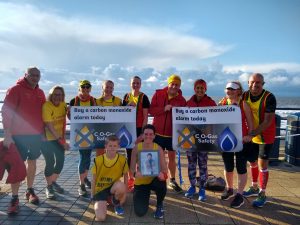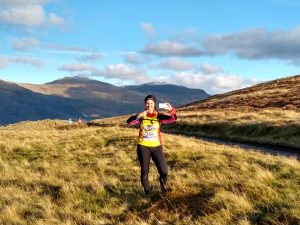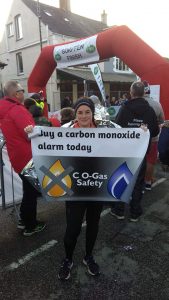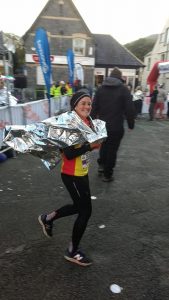 Emma runs to raise awareness of the danger of CO
Fred Jackson lived in Llanelli. He was 52 when he died of carbon monoxide (CO) poisoning in a hotel in Newquay, Cornwall.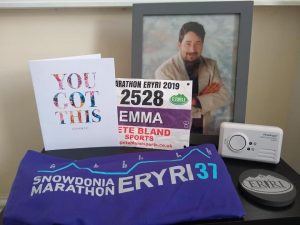 Two men were fined for breaching gas safety regulations, following a trial after her father's death.
Emma urges people to prevent CO poisoning and buy CO alarms to EN 50291
Emma says, 'My father was a larger-than-life man who seemed immune to health complaints.  He hadn't visited a doctor in 8 years. He had gone on a business trip and mistook the signs of carbon monoxide poisoning for the symptoms of flu. He told his colleagues he was feeling unwell when they phoned his hotel room and apologised for being late to meet them. I have learned that symptoms of CO are often mistaken for those of a virus.' Emma continues, 'The six main symptoms of carbon monoxide poisoning are headaches, dizziness, nausea, breathlessness, collapse and loss of consciousness. I want people to know that a CO alarm to EN 50291* will save your life at home or when you are away, even for a night. Please buy a CO alarm direct from a reputable supplier, such as B & Q.'
* EN 50291 is a European Standard which sets the parts per million of CO over time at which the alarm sounds see https://www.co-gassafety.co.uk/about-co/alarms-2/
Emma's father's death was so preventable
Emma thinks CO alarms in homes, offices, hotels and any other buildings should be as standard as smoke alarms.  After Fred's death, his family decided they wanted to create awareness, protect people and do something positive to prevent more needless deaths.  Emma says, 'Our main message is to buy a carbon monoxide alarm to EN 50291 today, unwrap it and set it up. This will cost about £15. What a small price for peace of mind. Please tell your friends and family. A CO alarm is an ideal way to show you care at Christmas.   Emma also urges everyone who plans to go on holiday this year to take a CO alarm so that they do not have to share a similar loss of a loved one. Check the CO alarm is in date and put it in your suitcase.  Most alarms last about 10 years.
Emma runs to help the registered charity, CO-Gas Safety, which works to stop these tragic deaths
Stephanie Trotter, OBE, President and Director of CO-Gas Safety says, 'We are so sorry for Emma's loss. We admire her efforts to do something positive to save others from the grief she has suffered and still suffers. CO can easily be prevented. People just need to be aware of the dangers, how to prevent them and buy a CO alarm to EN 50291. Thank you, Emma for your fantastic help. All the best for the marathon!'
Emma ends by saying 'It is going to fill me with such pride to be running for such an important cause and in my team's colours.  I would like to thank my husband, Evan Phillips, all of the Cornelly Striders and my sports masseur, Charles Jones, without whom this run wouldn't be possible.'
Note to editors
Emma Jackson-Phillips can be contacted for interview through Stephanie Trotter.
Please post a selfie of yourself with your carbon monoxide alarm, using the handle #COSelfie
Stephanie Trotter, OBE, President & Director of independent registered charity CO-Gas Safety can be contacted on:-
Mob. 07803088688 Twitter Stephanie Trotter@cogassafety Email office@co-gassafety.co.uk Website www.co-gassafety.co.uk                                                                                
                                                                                                  ENDS