Thank you to all the courageous and generous survivors, who gave us quotes for this article and for our website. Hopefully, the MPs will read this and take action at last.
There are two versions of this article:-
---
This content was paid for by the registered charity CO-Gas Safety
Proof matters: the vital importance of testing for Carbon Monoxide
No one is immune from the dangers of Carbon Monoxide (CO). Recent progress shows that positive action can be taken. We owe it to the victims and survivors of this 'silent killer' to do more.
We spend 92% of our time indoors¹. Pollutants are more concentrated indoors yet easy to eliminate.
Carbon Monoxide (CO) symptoms are similar to a virus, including COVID-19. Diagnosing CO in survivors is almost impossible because CO leaves breath and blood quickly; even if blood is tested, it is usually negative for CO.
But CO can continue to cause injury including brain damage and survivors cannot prove exposure to CO to their medics or families. This lack of proof results in unsympathetic and wrong treatment, wasted NHS funds, low awareness and almost no data, meaning no safety improvements.
CO-Gas Safety's article in the House Magazine September 2021 outlined CO dangers and changes needed, see: https://www.co-gassafety.co.uk/its-time-for-action-against-the-silentkiller-in-our-homes/
---
'Each year in the UK, around 40,000 deaths are attributable to exposure to outdoor air pollution… linked to cancer, asthma, stroke and heart disease, diabetes, obesity, and…dementia…In the UK, these costs add up to more than £20 billion every year. The report also highlights the often overlooked section of our environment – that of indoor space.'
'Every breath we take: the lifelong impact of air pollution', The Royal College of Physicians 2016²
---
After 27 years lobbying for relighting and testing air in homes for CO, progress is finally being made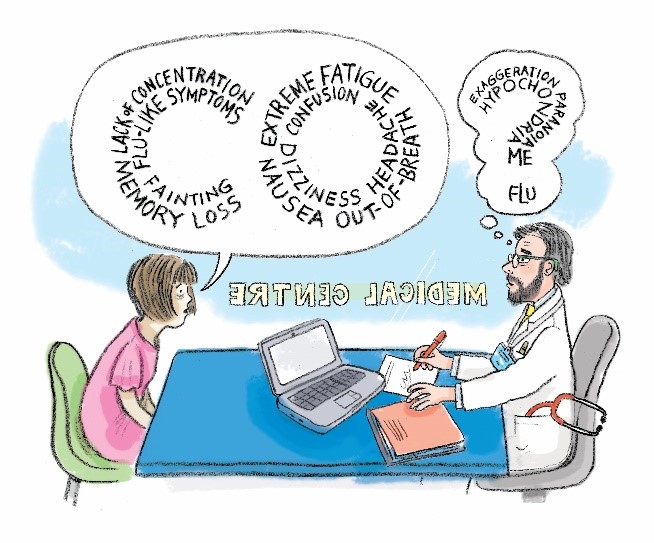 Illustration: John O'Leary
Speaking on this, Cadent's Phil Burrows said: "Cadent launched a pilot programme for vulnerable customers in April 2021. Some of Cadent's engineers, qualified under CMDDA1, test gas appliances for CO. If the source of CO is found, action is taken to make the emitting appliance safe. This keeps the customer safe and warm in their home."In recent months Ofgem has provided millions in funds to the four Gas Emergency Service providers to help protect vulnerable customers³ from the dangers of CO. This includes Cadent Gas, which launched a pilot programme for customers involving testing for CO during emergency visits in April 2021.
We must do more
Let's hope all the Gas Emergency Service providers follow Cadent's example and go further by providing proof should CO be detected because, however wealthy, wise and competent a person might be, everyone is vulnerable to CO, including parliamentarians.
As Parliamentarians, you could achieve change. Please act now to impose a legal requirement on gas emergency service call outs to test for deadly, invisible carbon monoxide and if CO found, to provide confirmed proof for survivors and their medics.
LACK OF KNOWLEDGE OF CO BY MEDICS, LACK OF PROOF AND NO SUPPORT
We've asked survivors and families to tell their stories:
Survivor Amber Yates

A young mother and husband in their holiday caravan with their 6 week old baby in late summer2021 were roused around 3.00 a.m by their CO alarm and drove themselves to hospital
The reaction? "Medics treated us as if we had made the whole the whole thing up."
Survivor Kate
"My GP didn't even know he could test for CO in my blood or how to do it. He had no knowledge or information about chronic CO poisoning. I had to do the research."
"I went to a number of consultants who said they were sure CO poisoning would not affect their body area of speciality. This was not sensible given CO travels everywhere in the blood, and it was not based on research that would confirm that, since there is none.
"In searching for information myself, I found medical education and research seems to largely avoid chronic CO poisoning."
"I spoke to the inspector investigating my boiler and he told me how many different mistakes or faults can lead to a CO leak. Given how often this happens, it saddens me victims have to turn to doctors who do not have a good education in testing for and treating CO poisoning."
Concerned tenant
"The HSE only seem to be interested when someone's died!"
Survivor Pauline
"I rarely visited my GP – I was healthy and ran my own practice and business with ease.
"Now I can barely function and can't work. I cannot help but feel dismayed by lack of help for survivors. Only someone who survived CO but has to live with brain injury truly knows the impact it has on the brain and body. It destroys us in so many ways and it continues to forever."
Survivors John and Irma O'Leary
"The situation was very isolating; we couldn't find anyone who would listen until we made contact with CO-Gas Safety."
Survivor Tina Wilkinson
"It seems most legislation regarding CO poisoning relates to gas appliances. Although we checked out our fitter of our solid fuel fire, the faults uncovered were truly shocking and dangerous. I was diagnosed with a heart condition which the consultant eventually admitted was almost certainly due to CO poisoning."
Survivor Sue Westwood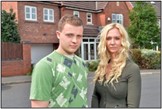 "16 years after finding out I was poisoned with CO poisoning, I still have many health issues caused by CO. Living with the aftereffects is an ongoing battle of ill health, hospital appointments and dealing with lack of understanding from medical professionals. It's a life sentence."
Stephanie Trotter OBE is a barrister and President/Director of the independent registered charity, CO-Gas Safety.
CO-Gas Safety is an independent charity that works to prevent unintentional Carbon Monoxide (CO) poisoning and other gas dangers. For more information about CO-Gas Safety and how you can support us please visit www.co-gassafety.co.uk or email office@co-gassafety.co.uk.
References:
'Every breath we take: the lifelong impact of air pollution', The Royal College of Physicians 2016, https://www.rcplondon.ac.uk/projects/outputs/every-breath-we-take-lifelong-impact-air-pollution
Vulnerable customers – generally means customers who are eligible for the Priority Services Register, including the poor, elderly, disabled and ill etc.